During the Christmas season although it may be customary to give gifts to friends and family it can be a little confusing at work. Especially when you don't know the etiquette for gift giving and there is no written company policy.
Here are three tips to make office gift giving less awkward: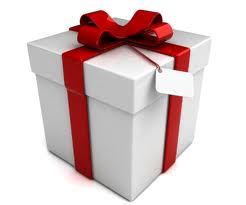 If you are new to the job, check the company policy for gift giving. Some company's allow it and others don't.  If office policy permits or promotes gift giving to co-workers or you are expected to play the role of secret Santa at your holiday party, stick to the limits and guidelines that have been suggested.
If you have developed a friendship with a co-worker and want to give a gift that is beyond the expected, it should be given outside the work environment.
Gifts for the boss are not generally expected and may be considered brown-nosing when undertaken alone. If you wish to buy your boss a gift, ask staff members to chip in for a group gift instead.
Happy Holidays!