Are you having trouble getting a job? Are you already employed but continuously being passed over for promotion? If yes, the way you present yourself may be the reason. Questionable social skills are more than enough to give employers the wrong impression about you. In spite of stellar technical skills, if you don't act the part or communicate with confidence employers may assume you aren't good enough to be selected. This can be very discouraging for those having a hard time getting a job, or a promotion…to say the least.
You may think, "Why me? Nobody's perfect! We all make mistakes." And yes – saying 'no one's perfect', rightfully applies. However, making too many mistakes or the wrong kind of mistakes can come across as nervous, careless or disrespectful. And ultimately jeopardize your chances of getting the job.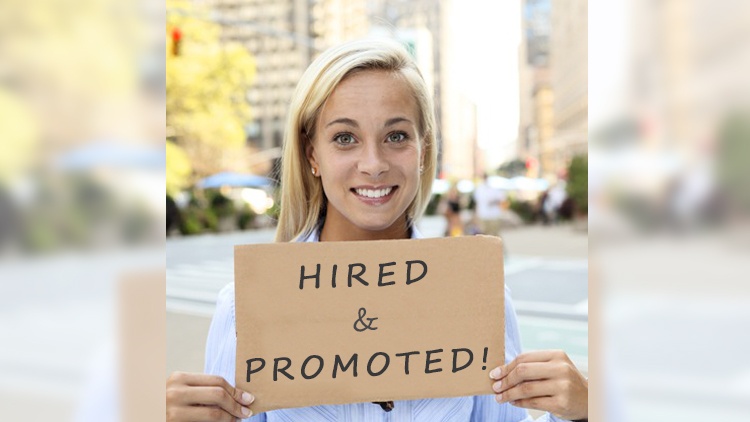 With the passage of time, etiquette and manners have evolved and undergone a sea-of-change. As societies have evolved, we have become more globalized, and new technologies have been developed requiring protocols for using them in a courteous manner. This evolution has made etiquette more confusing and more important than ever, which is just the reason why learning etiquette soft skills may be urgently needed.
We at Personal Impact can help. We specialize in teaching the essential skills needed in a competitive global market. This in turn can improve your chances of getting selected for a job, or moving up the corporate ladder. Our online course 'Business Etiquette for Job Seekers & Promotion Seekers', is specially designed as a self-study professional development course, so that you can learn how to apply the skills to make a great impression and get to the top. It was developed in accordance with corporate seminars presented by an international industry leader Kimberly Law, AICI CIP with over 17 years experience training individuals, companies and educational sectors on the topic of business etiquette.
In this course you will learn the interpersonal skills needed for acing an interview or getting promoted. We will show you how to introduce yourself appropriately to your prospective employer; how to use technology properly; and how to behave in a way to ensure that your coworkers and clients respect you, anywhere in the world. We will also cover common mistakes that may be perceived as defective behaviour.
Whether you are Looking for a job, or in a job that involves dealing with your local market or the international arena – this is just the course you need to enhance your business etiquette soft skills. Our online downloadable course consists of 26 lectures, a 37 page study guide based on the IITTI internationally accepted Western business etiquette standards, supplementary articles and resources which will teach you the business etiquette essentials needed for handling yourself and establishing rapport in any business environment.
The requirements of the course are simple: A desire to improve business etiquette soft skills, the drive to succeed at the workplace, willingness to learn and use new skills – along with the goal to stand-out as a professional.
With over 2 hours of content lessons include: interacting with western culture's in a business environment, respecting co-workers and clients, the non-verbal pitfalls of body language, and communication skills needed for job interviews and at business meetings.
Our course aims at improving interpersonal skills in individuals who are unsure about how to behave during various business interactions and want to feel more confident in any business setting. With our help, you can learn the techniques to outclass your competition and WIN in the corporate world!
www.udemy.com/business-etiquette-for-job-seekers-promotion-seekers