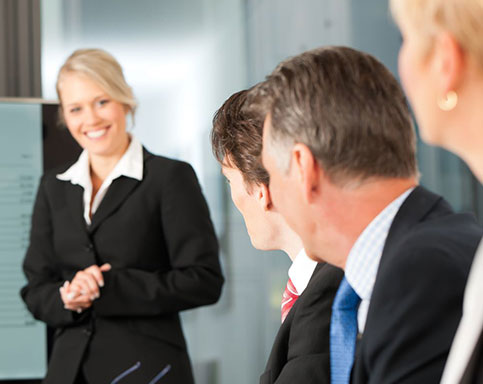 Looking for something different to do at your next conference, event or meeting? Spice it up with one of our Image for Impact Workshops. Discover Your Best Colours, learn personalized Make up Tips, How to Dress with Finesse by discovering your body type and how to dress it, personality style, or learn how to Look like a Million without spending it. Have fun while learning new skills that will save you time, improve your image and prevent future costly mistakes.
For more information or to book your workshop: Call 604-298-7228 or email info@personalimpact.ca
POPULAR TOPICS INCLUDE:
LOOK LIKE A MILLION ON A BUDGET!
Looking like a million isn't about how much you spend. It's about knowing you and your goals. Although it does come easier to some of us than others, with a few simple tricks anyone can look like a million, even on a budget.
Discover:
How to avoid costly image mistakes
How to package yourself effectively with the Style Score Card
How to instantly look more healthy and attractive
How to make your clothing look more expensive without the cost
Easy ways to shop smart and look great!
For more information or to book your workshop: Call 604-298-7228 or email info@personalimpact.ca
"Loved the Style Score Card system and the clothing pods. Going shopping this weekend!!! Pods all the way!"
Nancy Hartmann
"Enjoyed the whole program! Too short! I will use this information when I go shopping for new clothes."
Chan
"Great presentation! Enjoyed Kimberly Law's information and personality."
Lynn Sheeridan
"Style Score Card: Haven't heard that one before. It was an interesting way of evaluating what I am wearing."
Kym Soh
"All great tips!"
Robbie Clement
"Now I will be making better choices when shopping for clothes."
Val Walton
"Enjoyed it all! Informative & interesting."
Rosanne Hutchinson
DRESS WITH FINESSE
This workshop answers the question, "What should I wear?" Participants will discover what flatters themand how to connect their outer image with their inner 'Fashion Diva"
Discover:
How to flatter your body shape
How to use clothing and accessories to bring out your best at attributes
How to select clothing, prints and patterns that reflects your personality while flattering you
How to look slimmer or taller without dieting
How to avoid common dressing mistakes
How to connect your outer image and your inner 'Fashion Diva'
How to use the Style Score Card to package yourself appropriately for any occasion
How to Stylize Your Image and Look Fabulous!
For more information or to book your workshop: Call 604-298-7228 or email info@personalimpact.ca
"Enjoyed it all! Informative & interesting."
Rosanne Hutchinson
"I learned my contrast patterns and will shop accordingly. All great information. I will apply this for what I wear to work. "
Carman Marhouse
"Enjoyed all of it! Especially the mix & match of clothes."
Harmesh Shahi
"All great info! Enjoyed learning how to fit clothes and work with patterns and contrast. I will use this everyday in my wardrobe selection."
Sandy Madden
"I have learned a lot!!"
Gerda Tappert
"I enjoyed learning how to draw out your natural colours… and the wardrobe capsules! Great!."
Pat Grier
"What I learned is practical and useful in everyday life.I will apply this at my job interviews and job as well as my daily life"
Elaine Wang