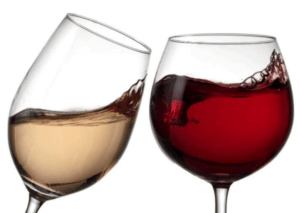 Wine is still as popular as ever and personally one of my favourite social beverages. However, knowing how to hold the wine glass properly has recently become a bit confusing. It used to be a rule that a red wine glass was held by the bowl of the glass. This was done because red wine is meant to be served at room temperature and the warmth of your hand would bring out the best in the wine. Lately though, we are seeing a shift to holding the glass by the stem.
So why is this? I have actually heard two reasons for this:
Wine was invented before homes had central heating. Then, room temperature was much cooler than it is today. So because of this, today, when we hold the glass by the bowl, we were actually warming the wine too much, taking away from wine rather than bringing out its best.
The second reason that I have heard, is that when we hold the wine glass by the bowl we leave our finger prints. The glass no longer looks pretty or clean.
So how should we hold our red wine glass? I tell my clients to hold the red wine glass by the stem unless the wine has been served too cold. This will make you appear modern and educated about wine. However, when drinking white wine always hold the glass by the stem.