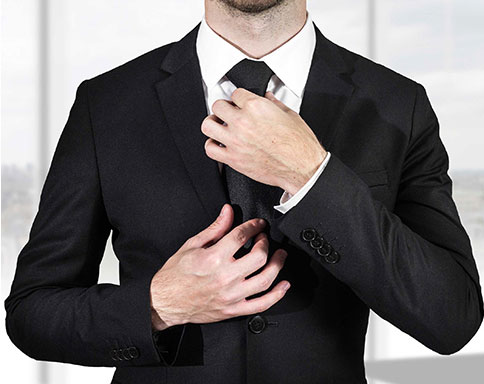 In today's fast paced world, there is no second chance to make the right first impression. If the impression is consistent with the corporate image, potential clients are more likely to trust your representative and the business. Once trust is established, it's easier to build rapport and strong business relationships.
At Personal Impact Image Consulting we are passionate about showing business professionals how to enhance their personal/professional image through business dress in both formal and business casual environments and through business, office and dining etiquette. We are known for presenting topics that can be sensitive to some, in an upbeat non threatening manner.
With some education and a little tweaking in one or more of the areas, your staff members will learn how to use their personal image as a corporate asset!
TEST YOUR BUSINESS ETIQUETTE SKILLS

PROFESSIONAL DEVELOPMENT WORKSHOPS | SEMINARS | LUNCH & LEARN'S
Personal Impact customized professional development workshops are interactive and can be presented individually or as part of a complete corporate training program. Most requested topics include:
"Now I will feel more comfortable and more confident in a professional setting, which will allow me to focus more on the business."
Robin Wilson | MBA Student
CORPORATE & ASSOCIATION EVENTS
Looking for something different to do at your next meeting or event? Spice it up with one of our Personal Impact Workshops.
Discover Your Best Colours with colour workshop or colour analysis, Unlock Your Personal Style, learn personalized Make up Tips, Make the Most of Your Figure by discovering your body type and personality style, or learn how to Look like a Million without spending it.
Have fun while learning new skills that will save you time, improve your personal image and prevent future costly mistakes.
For more information see Image for Impact Workshops & Keynotes
PROFESSIONAL DRESS POLICY
How your staff members dress in formal environments and business casual dress environments impacts your corporate image, as well as how prospective clients see you. We'll design a professional dress policy program for your company's industry, market and unique image needs.
"As a rapidly growing company providing business management services to a variety of industries, we wanted to ensure we stood out from our competitors by presenting ourselves as highly professional and valuable. Kimberly Law helped us create a detailed, yet flexible professional dress policy as well as presented our staff with a professional dress workshop, customized to our dress code. The workshop was extremely informative and enjoyable. Our staff have commented on how much they learned and how little they knew about their previous clothing choices. Now our staff understand how to dress to impress and we can confidently say that we obtained our goal of dressing the finest in our industry."
Carla Norcross | HR Officer
Caron Business Solutions Inc.
BENEFITS FOR THE CORPORATION
A strong corporate image & identity
Potential clients are much more likely to believe in your product or service
Consistency between employees personal image and the corporate image builds trust
Personnel with enhanced skills to effectively represent the corporation
EMPLOYEE BENEFITS
Be perceived as a team player dedicated to the business. This may open up opportunities for advancement.
Dressing and communicating in a professional manner that reflects the corporate image
Self improvement leads to increased self esteem
Opportunity for personal & professional development
Increased professional effectiveness
Confident self presentation in business and in life
TEST YOUR BUSINESS ETIQUETTE SKILLS

Want to know more? Email Us.