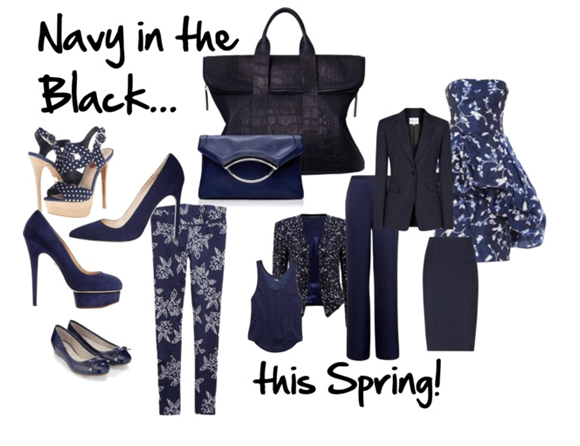 This Spring Navy is overtaking Black as a neutral Colour to wear for casual, dressy and business activities.  Here are 4 great reasons to wear Navy:
Navy is an easy colour to wear. Most people look great in at least one version of Navy.
Navy say's, "success" – making it one of the best colours for business. Why?? Psychologically blue is trustworthy colour. When darkened to Navy it inspires confidence and commands attention.
Navy brings out most eye colours. Navy harmonizes with blue in your eyes, making you appear approachable and friendly. It also draws attention to most eye colours either as a contrasting or harmonizing colour.
It's here! It's there! It's everywhere! Making it modern for every occasion.