This morning I was going through my closet and found some party dresses that I hadn't worn for a while. Remembering them fondly, I pulled them out and tried them on. "Ugh! What happened? Did they change or did I? They are still beautiful dresses. I still weigh roughly the same. But the fit?!" With a deep sigh, I hung them back up in the closet. "I guess that means more sit-ups…grr." Ah yes, midlife. No matter how well we take care of ourselves our waistlines do get bigger.  If you are like me and want to make your waistline look smaller this comparison may help.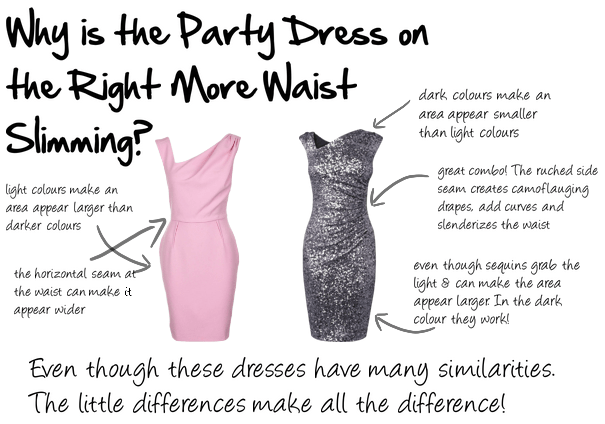 You may also be interested in:
How to Look Slimmer in Your Warm Colour Palette
Heavy or Slim…Not as Simple as Black or White!